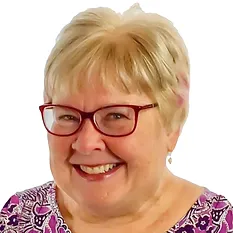 Hi, I'm Jill, and I'll be completely honest- it's hard for me to wrap my head around the fact that I'm typing up an "About Jill" bio, and yet...here we are! It absolutely humbles me to have this platform to openly bare and share my heart with you- God is so good!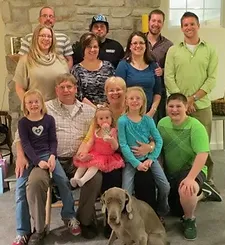 You've probably already gathered that I'm an author, but my work as a wordslinger is just a small part of the big dream Jesus put in my heart long ago- to live in a world where the good news of Jesus Christ has been shared with every single person in every country, group, tribe, and village. Every day, I do my humanly best to obediently live, write, and give my life in a way that ultimately serves that God-glorifying purpose. What could be a more worthy calling than that?! 
Throughout the pages of my books and blog, you'll see that the many roles I serve in life are purposefully woven into my words. As a wife, daughter, sister, mother of 4, grandma of 6 ("Germall" as I'm affectionately referred to!) math professor, part owner of a pretzel manufacturing business,  and more, God has shown me that it all serves a unique and important purpose in my ministry. If God can take my experiences and use them to speak to you through even a single sentence that I write, it's a mission accomplished! 
But I'm not always writing! When I'm not in my office, I often find myself planning (in great detail) my next getaway adventure with my husband, Googling the location of the nearest tiny free library, visiting playgrounds with my grandchildren, or relaxing in front of a crackling fireplace at my favorite Appalachian mountain hideaway. 
But what do I REALLY want you to know about me? Well, I love Jesus with all of my heart, and I want you to know His perfect love in your heart, too!